Set in NICE, at 22 boulevard Dubouchage, our office consists of 2 Partner Notaries with the support of 6 staff members.
In addition to the typical notary activity, our office is particularly dedicated to international customers.
Maître PELLEGRINO-GARCIN is in charge of Italian customers.
Maître BRIZIO is in charge of English Speaker customers and since many years he deals very often with scandinavian customers.
Our office provides advice for all life stages: wedding, purchase, sale, donation, inheritance.
Our office also assists several foreign banks and local real estate developers.
Networks and certifications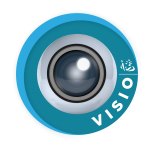 Office équipé de la visioconférence de la profession
Pas le temps de passer chez votre notaire ?
Vous disposez d'une tablette ou d'un ordinateur doté d'une caméra et d'un micro ? Vous avez alors l'équipement nécessaire pour réaliser un entretien en visioconférence avec votre notaire.
Simple, en toute confidentialité et en toute sécurité, vous pouvez de chez vous dialoguer avec lui.
Lors de vos prochaines prises de rendez-vous, pensez à informer notre secrétariat de votre souhait d'effectuer l'entretien en visioconférence.
visio.notaires.fr/